ACT Test Prep Discount
Test with confidence. Prepare with Missouri State Test Prep.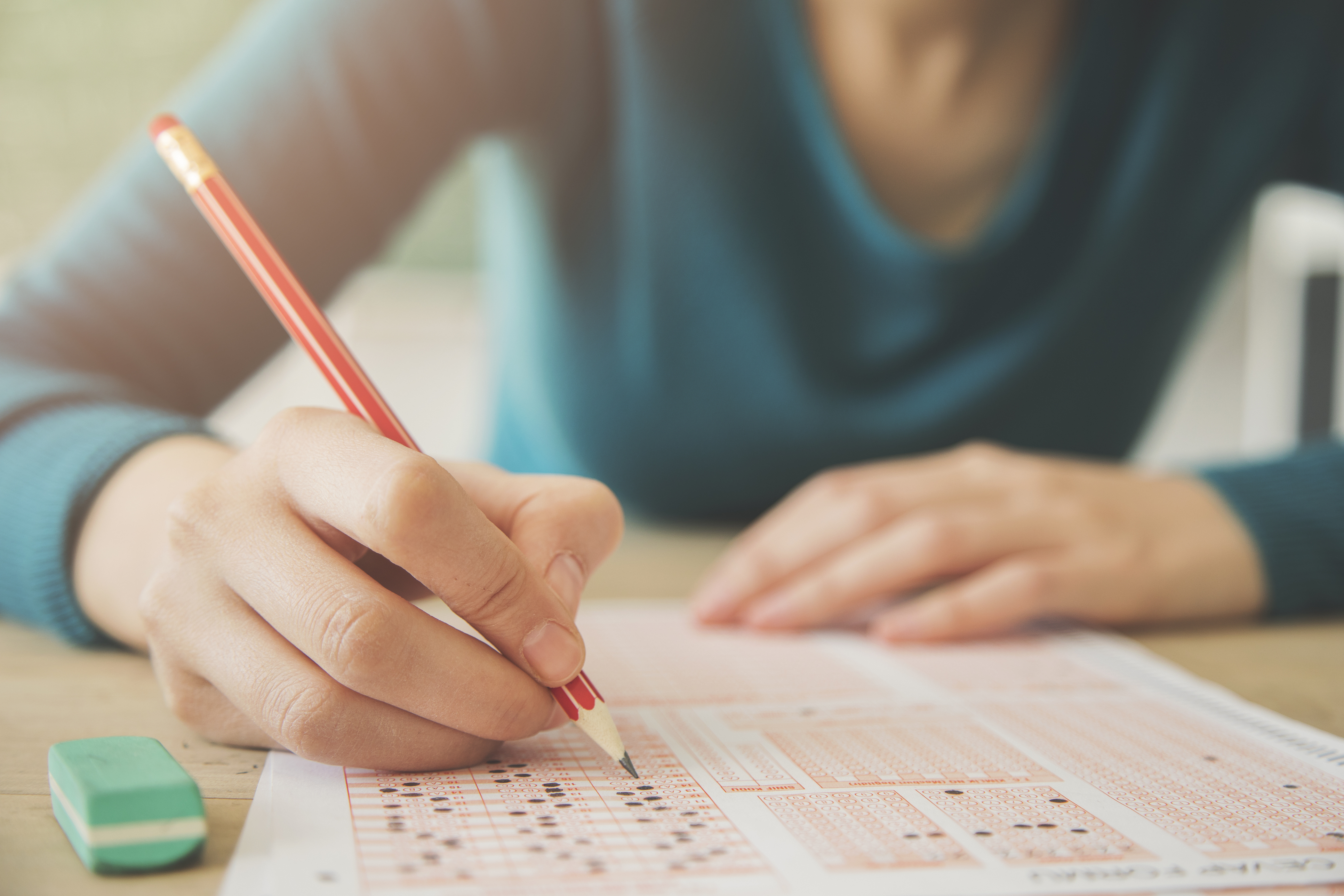 Have expert instructors guide you through the ACT exam.
Special discounts for MSU Dual Credit students
MSU Dual Credit students can save $100 on the cost of MSU Test Prep courses. Fill out the form to receive a discount code. The discount code is good for the cost of ACT Blitz, ACT Live-Online, and ACT Summer Institute.
You have options for ACT test prep.
Missouri State Test Prep courses enable you to reach the goals you want, with the scores you need. Let Missouri State University's Test Prep program help you prepare for (and succeed on) these important exams.
Expert instructors work in-person or online to meet your individual needs. Hone your skills answering real test questions and take a deeper dive into the concepts used behind the questions to help you feel confident during your exam.
Your ACT scores play an important role in helping you succeed after high school. In addition to helping to determine admissions status, standardized tests are often used in merit-based scholarships, and grants.
All test prep classes include:
Experienced, expert instructors
Flexible online instruction
Comprehensive preparation materials
Multiple practice tests
Actual questions from previous exams
One student's perspective
"My major is K-12 Art Education, and I plan to become an elementary school art teacher once I have completed my degree.
I decided to take the test prep course because I have never been great at standardized testing. When everyone begins to tell you that the ACT is important, the weight of it can be difficult. I just needed that little extra help to learn techniques in test-taking and practice!
I found it a little difficult to prepare for the ACT on my own because I had no idea what I was looking at. The test prep course helped me learn what types of questions would be on the ACT and prepared me how to answer those questions.
I use the skills that I learned during the course all the time! It's surprising how versatile the test-taking strategies are."
Bailey E. Schuldt
Kickapoo High School graduate
Sophomore | BFed K-12 Art Education