Plan what's next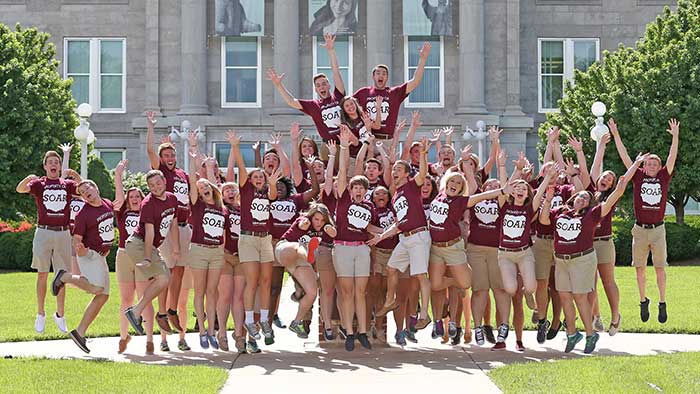 Visit Campus
Check out all we have to offer during a campus tour.
Apply to Missouri State
Interested in starting at a community college?
Missouri State has Transfer 2+2 Plans in place with several community colleges in the state. Access this guide early in your college career to make the most efficient progress toward earning your Missouri State bachelor's degree. Combine it with your dual credit and you're well on your way to getting a head on earning your degree.
EARN A SCHOLARSHIP YOUR FIRST YEAR
When you complete 9 hours of MSU dual credit, earning a cumulative MSU GPA of 3.25, you qualify for a $1,000 scholarship, called the Missouri State Advantage Scholarship, to apply toward your MSU degree when you register as a first-time student.